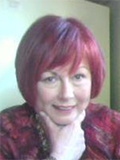 Client Service Associate
"My professional goal is to be a knowledgeable, technically proficient and reliable resource for staff and clients, and to facilitate a compliant, well-coordinated and effective group effort to serve our clients beyond their expectations. I also strive to maintain a positive, can-do practice environment and actively seek the  ways and means needed to continually improve  the scope and quality of our services."
Nancy Fopeano joined Bryant Asset Management in early 2006 as Financial Assistant to Mark Bryant. She is a University at Albany alumna and majored in Modern Language and minored in fine arts.  Nancy has held several management positions, including Associate Director of Development Programs at RPI and Controller for a local commercial real estate and property management firm. She has more than 25 years of experience in client services, finance, and administration, and holds a FINRA Series 6 securities registration. 
As practice manager, Nancy coordinates day-to-day operations and is responsible for development and implementation of the practice's compliance and operating policies & procedures, technology utilization and marketing efforts.  
Nancy moved to the Capital Region from outside of Buffalo in 1974, and now lives in Schenectady with her husband, Bob, and their cats, Zizi and Harry.  She has trained as a Cooperative Extension Master Gardener and is a serious herb and perennial  gardener.  Nancy has travelled extensively and is an adventurous cook who especially enjoys preparing dishes from the countries she has visited. In her spare time, she enjoys exploring the Internet, reading anything (especially forensic crime novels), foreign films, fast cars, and the occasional rock concert.