Conor J.
Bryant, CFP®, CFF®
CERTIFIED FINANCIAL PLANNER™, CERTIFIED FINANCIAL FIDUCIARY™
"I am committed to my mission of creating a "red carpet" advisory experience for our clients and continuing to find ways to better educate them and keep them on track throughout challenging financial market environments.  By marketing the established name of Bryant Asset Management within the local business community, I hope to become known as THE elite financial professional on whom people can rely for a substantial knowledge base and a strong commitment to our community."
Conor's passion for the investment industry began over 20 years ago at the tender age of 13 during an extracurricular class called Project Business. Conor was tasked with researching and picking an individual stock and following it throughout the semester. During that time, the Yahoo stock he chose increased by 150% and he thought "This seems easy!" When the tech bubble burst in the early 2000's, he realized there might be a little more complexity to the financial world, but he was hooked nonetheless.

Conor started his career in the industry in 2006 at a paid internship at Morgan Stanley in his last year at Gettysburg College where his passion for the career of financial advising really took off. Conor's next job in the industry was in the shareholder services department of Eaton Vance in Boston where Conor acted as the last line of defense for clients desperate for advice during the 2008 financial crisis. He could not believe there were so many people who could not get in contact with the advisor that "sold" them the mutual fund they were calling about, and he knew he wanted to change that. Although he watched some of his colleagues become frustrated working with naïve investors, Conor thrived in that environment and enjoyed educating shareholders while "talking them off the edge." That was when his true passion for the financial services industry was born. He had a strong and consistent desire to help people which continued to point him in the direction of financial advising.

In January 2014, Conor joined his uncle, Mark Bryant, at Bryant Asset Management as a Registered Representative of Commonwealth Financial Network. In this role, Conor advises a growing group of his own clients as well as assists the firm with research, marketing, and client portfolio construction. Conor has earned one of the highest-level professional designations in financial services as a CERTIFIED FINANCIAL PLANNER™ professional. Conor also holds the CERTIFIED FINANCIAL FIDUCIARY Designation. 

Conor is proud to have been recognized as a Vista Level Advisor for 2020, 2021 & 2022- a distinction based on annual production attained by just 25 percent of advisors affiliated with Commonwealth Financial Network, the largest privately held RIA-independent broker/dealer with the highest producing advisors in the industry.
Conor is a member of the Capital District Financial Planning Association, a member of the Next Gen Mohawk Hudson Land Conservancy Board, and treasurer of the board of directors of the Capital District Sponsor A Scholar. He has also served on the board of the Northeast Kidney Foundation and is a former treasurer of the board of directors of the Capital Alliance of Young Professionals.
Conor is originally from the Capital District and graduated from Voorheesville High School in 2002. In 2006, he received a BA cum laude in business management and economics from Gettysburg College. After graduating from college, Conor moved to Colorado where he taught skiing for a time. He and his wife, Katie, and son, Charlie (named after Conor's grandfather and the founder of Bryant Asset) live in Delmar.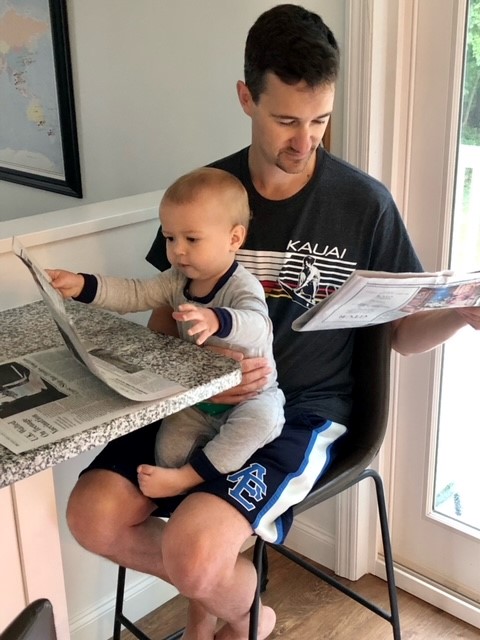 These days, Conor enjoys watching and participating in a variety of sports, particularly golf, mountain biking, and skiing. He shares his passion for skiing by volunteering as a ski instructor at Double H Ranch. He is a seasoned traveler and has visited every continent except Antarctica.

Conor continues to pursue his interest in human psychology and finance through the in-depth study of behavioral finance and believes the dominant determinant of long-term investor returns is based upon the emotion and behavior of each client toward their investments. Subscribing to the philosophy that it is almost impossible to have a completely objective view of your money, Conor believes he can effectively act as an objective third party to make sure each of his client's decisions is based on fundamentals - and not emotions - to keep them on track with their goals.