Mark T.
Bryant, CFP® AIF®
CERTIFIED FINANCIAL PLANNER™
Accredited Investment Fiduciary®
"I strive to be a respected professional who provides a positive perspective on my clients' futures and helps  lead them toward a comfortable financial existence.  I hope to motivate and educate clients to stay on course guiding them through difficult times.  My reward  for these efforts is quality lasting relationships within the framework of which my clients can look to me  as both a financial mentor and a friend."
Mark has been a CERTIFIED FINANCIAL PLANNER™ professional since 1987, providing access to planning and investment advice to more than 500 families and small business owners through Bryant Asset Management, the financial services branch of Bryant Asset Protection in Slingerlands, New York. In 2012, Mark earned the Accredited Investment Fiduciary® designation. The AIF®professional designation demonstrates knowledge and competency in the area of fiduciary responsibility.
Mark is a member of the national and Capital District Financial Planning associations and is a past president of the Institute of Certified Financial Planners.  Currently, Mark is on the board of Capital Roots and holds the position of treasurer.  He is a past director for Northern Rivers Family Services where he served as chairman of the finance committee for Parson's Family and Child Center, and is a past president of the Albany Jaycees. While chairman of the board of the Bethlehem Chamber of Commerce, he accepted the Citizen of the Year award with fellow members of the Bethlehem Planning Committee.
In 1980, Mark began his career in financial services with Profesco Corporation, a former arm of John Hancock Financial Services. His role was to provide financial planning and services to physicians in hospital systems throughout Rhode Island. In 1984, he left John Hancock to join his father, Charles E. Bryant, and brother, Jeffrey C. Bryant, at Bryant Asset Protection and develop his own financial planning practice.
With nearly 40 years of experience in financial services working with clients with diverse financial needs, Mark is well equipped to tackle a variety of financial planning situations. Because he works independently, Mark is free to provide recommendations from an extensive list of securities and funds for investment, as well as a broad range of insurance products such as long-term care and life insurance. Mark is an Investment Adviser Representative of the highly regarded Commonwealth Financial Network® of Waltham, Massachusetts, and San Diego, California, which has served as Bryant Asset Management's broker/dealer since 2003.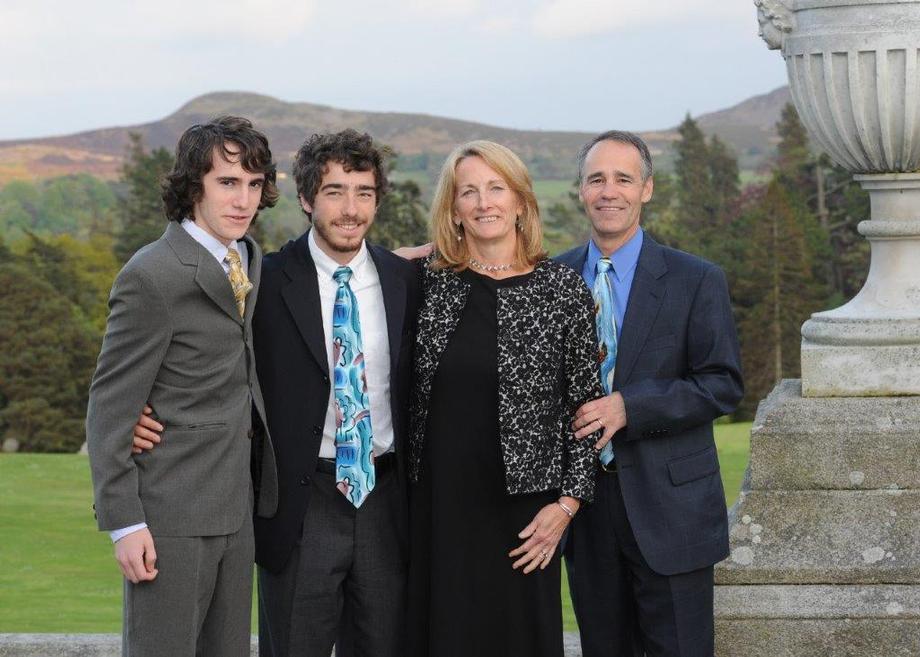 Mark holds a BS is business administration from Bryant College in Smithfield, Rhode Island, and is a graduate of Bethlehem Central. Mark and his wife, Lisa Callahan, reside in Delmar and have two sons, Jesse and Jack. In his spare time, Mark enjoys a variety of extreme sports including mountain biking and skiing, golf, vacationing at the family cottage, music—particularly progressive jazz—and reading about global economics and societal issues.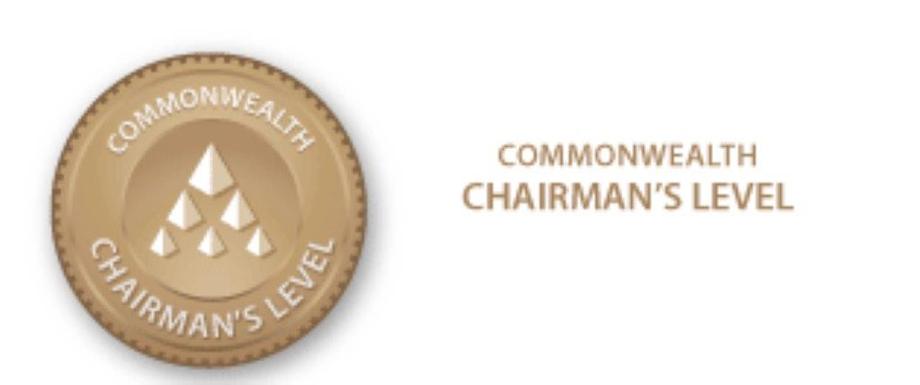 Mark Bryant is proud to have been recognized as a Chairman's Level advisor for 2018—a distinction based on annual production attained by just 3 percent of advisors affiliated with Commonwealth Financial Network.
Each year, Commonwealth, the broker/dealer–RIA that helps us process investment transactions on your behalf, recognizes Chairman's Level advisors by inviting them to an exclusive gathering of their peers, leading industry experts, and Commonwealth home office staff. Chairman's Level advisors benefit from an intensive learning and networking experience designed to help them hone their expertise, share best practices, and provide ever-higher levels of service, education, and leadership to their clients.